This Year We Celebrate the Anniversary
February, 14, 2022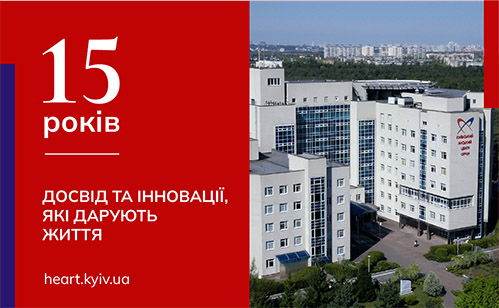 In December the Heart Institute celebrates the 15-year anniversary!
The Heart Institute is more than a hospital. For us and many of our patients, this is a place where they the lives are saved, a place of help and hope for the best.
We have been guarding heart health for 15 years, and people come to us for treatment not only from Ukraine, but also from all over the world.
So, this year we plan to tell you interesting facts about the Heart Institute, as well as introduce you to doctors and our patients.
Happy anniversary to us! There are even more victories and outstanding events ahead.
The Heart Institute is the life-giving experience and innovation.