New Heart Beats in the Chest of a 53-Year-Old Woman from Volyn
November, 22, 2021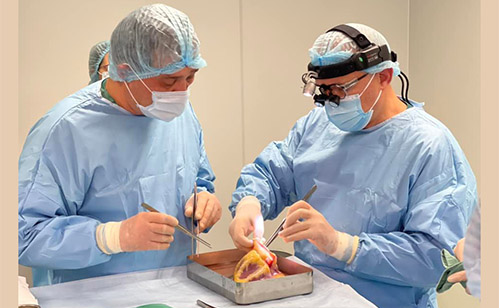 Tonight, our doctors performed another heart transplant.
Step by step heart transplantation is becoming the norm in Ukraine and we are very proud of it.
The operation was successful. S new heart is now beating in the chest of a 53-year-old woman from Volyn. She got a chance for a life thanks to a woman who became a donor. Honor and gratitude to the donor's family for this difficult decision.
We also thank the staff of the Kyiv Regional Hospital and the police for their cooperation.
Operational team of the Heart Institute:
Prof. Borys Todurov, Gavril Kovtun, Oleg Loskutov, Andriy Patola, Maxym Khartanovich, Vasily Shmirko, Maxim Taranov, Oleksander Revenko, Anna Melnik.
Special thanks to Oksana Dmitrieva and Dmytro Koval – without your support, the tranplant would be impossible. Thank you for your great contribution to the development of transplantation in Ukraine.